Femingle always gives you tips and tricks about makeup and skincare from time to time. Now we are going you solve your one more query. How to Wax at Home Without Pain? Where do we do wax? When do we wax? On which type of skin do we apply wax? Waxing is the basic need of every woman. And all are not able to the salon they prefer waxing at home. But it is a very painful method if you are not an expert. However, don't take the stress. Follow some following tricks and make your waxing painless.
Give a New Dimension to your Waxing Skill:
Start from ankle when every you waxing your legs. And on Aram start from the wrist side. Because on upper arms and legs are not done by yourself if you are not expert that's why firstly try on that part at which you can easily apply and remove.
Plan painless wax this time:
If you plan for the waxing we suggest you first take yoga or exercise through that your skin becomes flexible and due to sweating skin pores can open hairs easily and fastly removed.
Doing eyebrows is no easy task on your own. Before applying wax you can mark that particular area with the help of an eye pencil and then apply wax to that. To remove the pencil mark and reduce redness or burn. Apply baby oil or lotion.
Related: Claculate your Home Rent with rental Calculator
Maintenance your privacy and do painless wax on your own:
When you are talking about your private parts don't apply hot wax on them because these areas are very sensitive use always moderate-temperature wax.
Expert suggestion and save money:
We suggest you please not take laser hair removal treatments because they can burn your skin cell also with hairs. If you are taking then yous thick texture gell. It 35%saves your skin from the burn.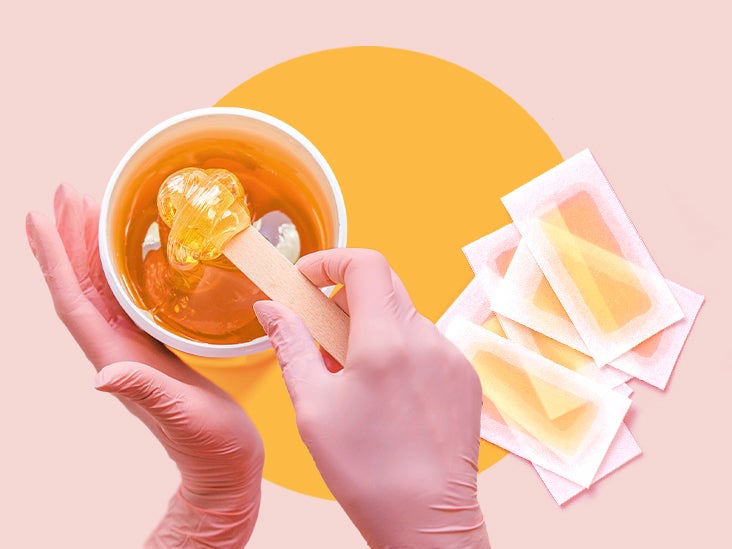 You can relieve the wax pain within 30 min. If you getting burning or have other skin problems use ice on that area.If the condition is swearing consult with the doctor or dermatologist.
You should listen to music or watch the movie while waxing because it can divert your mind and you do not even focus on the pain.
Pamper your skin before waxing:
Exfoliate your skin and remove dead skin properly with the help of a scrub. As result, hairs can become on the surface. And easily pull out through a waxing strip.
one important tip to reduce the pain. Your body hairs are equal to one-quarter of an inch the small hairs are removed from the root easily and less painful because it is not hard.
Your armpits say thank you
Apply lotion or moisturizer one night before the underarm waxing. And Take aspirin or ibuprofen. Before the waxing of your upper lips or chin. Always use that wax that is suitable for your skin. Apply a thick layer and pull it off before drying. Do not use astringent or toner because it can tighten your pore and make your skin hard.
Aftercare of home waxing:
You can be soothing your skin through rose water and protect your skin from sun exposure minimum of 24 hours.
Shaving the hair makes them grow thicker, and at first, they will not straighten out. Once you have waxed, you have to commit to waxing. When your hair starts to grow, it will not grow thicker, which means immersion will not be too painful Your first wax will remove long enough hair at that time during a certain growth cycle. Over time, your hairs become thin with the help of wax. And you can enjoy your waxing process.
Don't use fragrances or alcohol-based products immediately after the waxing it can make burd or irritation. These tips are specially for those women who are not comfortable asking about tips from esthetician or experts. This article is very helpful for them.
Enjoy fresh and hairless without pain:
Freshly wax skin is more sensitive you need to extra care of it around about 24 hours. During the waxing at home use one hand to hold, the skin for tightening and the other hand is helping to pull off the strip. And strip always pulls in the opposite direction of your hairs.
Don't use water or other skin hydrating things before waxing use coffee instead of that. Avoid caffeine or alcohol because it can make your skin extra sensitive.
Do not use wax on nose hole ears eyelashes. And even do not try on sunburned or irritated skin, warts, moles, cuts, or pimples it creates big pain and so much dangerous for the skin also.
Waxing is an amazing manner for each woman to cast off undesirable hair from numerous elements in their body. Waxing is low-upkeep and brief and shouldn't be averted because of fear. Before waxing, comply with those pointers to make certain your wax is going as smoothly and pain-loose as possible. You'll quickly find out that waxing is a great deal extra high-quality while you're well-prepared.