Discover Dubai like never before with Roaming Routes. Also, post corona we make sure to take care of all the corona protocols; and provide you with the sanitized stays and travel. Dubai is a landscape that offers you much more than you can expect. The tour with Roaming Routes gets you the most famous and thrilling experience of Dubai Tour Packages from India. Which covers all the major attractions and tourist spots where we cover the famous Burj Khalifa to adventurous Dubai Safari to Dubai cruise. Be it shopping, culture, or filling your pockets with adventure, you name it and Dubai has it all stored in for you.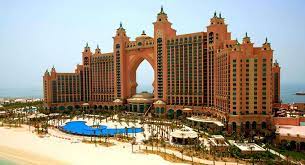 The city is world-famous for its beautiful architecture. Since 2009, it holds the tallest structure of Burj Khalifa which gives a panoramic view of the city. Roaming routes get you the tour to this famous man-made adventure in just 45,000 INR per person; for a 3 D/ 4 N vacation. You can start your journey from any famous city from Delhi, Jaipur, Mumbai, etc. These trips and vacations are ideal to go with family, friends, partners, etc, to get the most out of it. So, Hurry and check out the best Holiday Dubai tour packages from India in 2021.
You must know about US waivers for entry, if you are planning for a US trip in future, it will help tou.
Dubai tour packages from India price-
There are a lot of Dubai packages from India, from which you can choose your ideal ones; with your family, friends, or partners, depending on the days and the budget of the trip. However, the famous and popular one is the 4 D/ 3 None; which costs you 45,000 INR per person. However, there are two options for the same which you can choose from.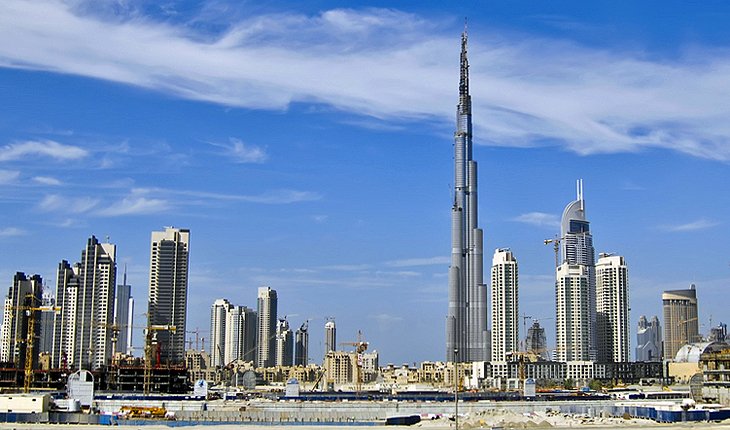 | | | |
| --- | --- | --- |
| Package | Hotels | Prices |
| Dubai Package 1 | 3-Star City Max Bur Dubai | INR- 45,000 |
| Dubai Package 2 | 4-Star Omega Hotel Bur Dubai | INR 50,000 |
Dubai tour packages from India Plan-
The itinerary from India to Dubai 3 N/ 4 D is as follows-
Day 1- Dubai Arrival-
Your Dubai adventure begins, as you land in Dubai from your Indian native city. Our tour re-presenter waits for you and picks you up from the Dubai International airport. And you check into your pre-booked luxurious property. You can rest and enjoy the in-hotel activities or can just stroll around the city to get a sneak peek of the wonderland. After that, a wonderful evening surprise to Dubai creek awaits you.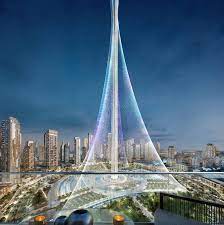 Experience the mesmerizing sky scrappers while sitting on the open deck, and feel the gushing of the breeze. Spend some quality time with your partner to get the most out of it; while you have a scrumptious dinner. You can also enjoy the Tanoura Dance and other live cultural performances by the localities overboard. After the romantic and glittery evening at Dubai Dhow Cruise, enjoy the night's halt to your luxurious stay in Dubai.
Day 2- Dubai City tour with Dessert safari-
Wake up early to grab an exciting opportunity and have the most scrumptious breakfast. We aim to turn your dreams into reality which gives the most ecstatic and most panoramic view of the city. In the city tour, we take you through-
Dubai Jumerah Mosque.
Spice Market and gold souck in Bur Dubai.
Take glimpse of Dubai mall.
See the heritage of Dubai Museum
Pass through Zayed Road the heart line linking from Dubai to Abu Dabi.
After the half-day adventure by exploring the city. Get ready to explore the Dubai Desert safari in 4*4 Toyota Land Cruiser. The driver takes you through the heaps of sand dunes which will make you laugh and enjoy the ride.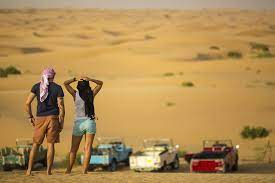 You will be given soft drinks which are unlimited with a smoky sheesha, where a woman can also beautify their palms with Hena Paintings also try out Arabian Outfits. Do click some pictures to have memories for life. After a hectic and exotic day in Dubai, we leave you to your exotic stay for a peaceful night.
Day 3 – Explore The Bhurj Khalifa with underwater sea-
Get up early and have your refreshing breakfast. Also, get excited as we take you to the third-day adventure of the Dubai Package. Where we take you to the Dubai Burj Khalifa terrace. Take the fastest elevator to reach the 124th-floor entrance. Capture thrill while you have breakfast from the top of Burj Khalifa.
Later that day, experience the underwater zoo and the largest aquarium in the world. Both these amazing places are located at Dubai mall; where you can witness the entire mall through your own eyes. You can also shop for beautiful things for yourself and amazing souvenirs for your loved ones through Dubai mall. Rest and relax during your luxurious stay in Dubai.
Day 4- Bid A bye to Dubai-
Wake up early to have a lip-smacking breakfast at your luxury property. And take a glance at the amazing beauty the city holds. Pack your bags and check out, as our tour operator takes you to the Dubai airport. The trip ends nut the memories stay forever; catch a flight to your hometown until you meet Dubai again. Your vacation to Dubai ends here.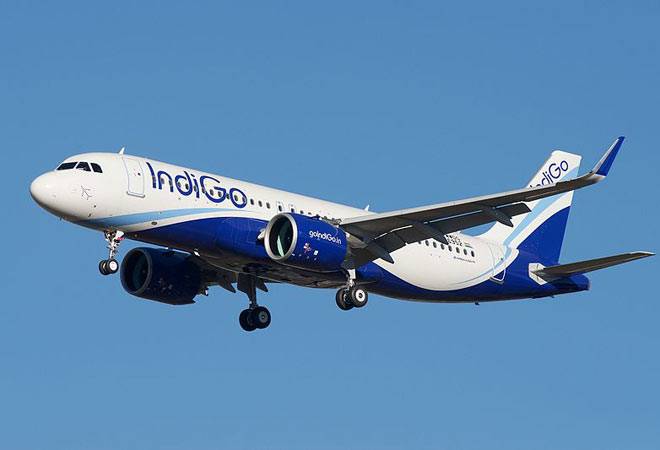 Package inclusions-
The package includes your 3 nights stay at a luxurious 3 star or 4 star property in Dubai on double or triple sharing.
Daily lip smacking breakfast on buffet basis for you.
The cost of the UAE Tourist visa.
All the sight seeing and the local travels in the city are done through A.C coaches and cabs.
Last but not the least, your cost to the expeditions such as dessert safari, visit to Dubai mall and under water aquarium and Dubai Dhow creek etc. are included in it.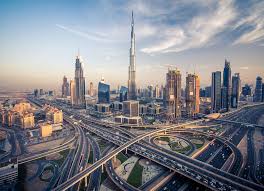 Conclusion-
Experience the most exotic Dubai tour packages from India with Roaming routes, and create memories for life. The company also gets you fully customized and fully personalized trips. Roaming routes aim in giving you the most affordable trips and the exotic trips in the budget for you. Mr. Anurag Kothari aims in providing the best experiences for life on a budget.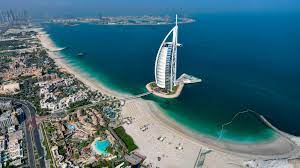 So, to get to know about more destinations and for booking your dream vacations with Roaming Routes. Check out their official site " https://www.roamingroutes.com/" and book your dream vacation today.
I am Salman Ahmad an Engineer by choice, Blogger, YouTuber, and an Entrepreneur by passion. I love technology in my day to day life and loves writing Tech Articles on Latest Technology, Cyber Security, Internet Security, SEO and Digital Marketing. Blogging is my passion and I own some popular sites https://barlecoq.com/, https://geeksaroundworld.com/, https://elitesmindset.com/, https://bluegraydaily.com/, https://minibighype.com/ & https://factoryextreme.com/.